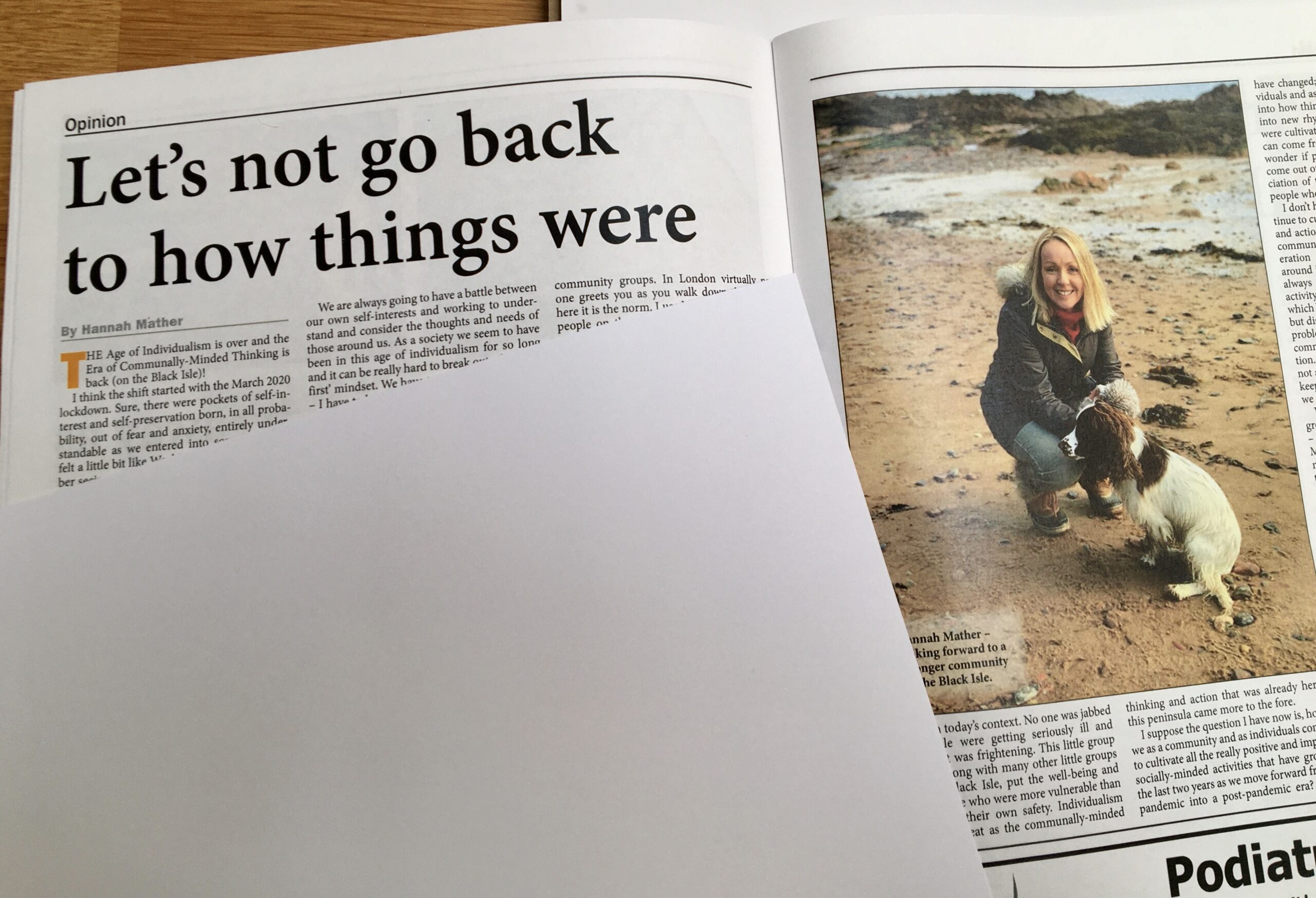 I have had an opinion piece published in Chatterbox, the Black Isle's local magazine (named Community Newspaper of the Year in the Highlands and Islands Media Awards 2019 and 2016 no less!). I'm reflecting on the increase of community-minded thinking and action that the pandemic has brought about in our local area, and with it — I very much hope — the beginning of the end of the era of individualism that seems to have been with us for so very long.
Good things can come from even the worst of situations. I wonder if perhaps one of the really good things to come out of the pandemic is a stronger appreciation of the communities we live in and the people who live in it with us?
Perhaps we are pioneers up here in the Highlands and are setting the tone for the rest of Scotland and the UK — and who knows, maybe the world?!
I suspect, however, that other communities across Scotland and the UK have experienced this shift too.
And that thought makes me smile 🙂
There's a glimpse here but if you want to read the full article, you need to buy a copy (a completely fair enough request from Russell the editor). Click here to purchase, or just have a look around the Chatterbox website.